Life Time is opening its largest outdoor pickleball development with 22 new courts adjacent to its Kingwood club in Humble, TX, on September 15. Life Time operates nearly 600 permanent pickleball courts across its network of athletic country clubs in North America.
The pickleball addition will feature pickleball courts, multiple viewing areas and a pro shop building with pickleball gear, including Joola paddles, Franklin pickleballs, men's and women's apparel and other product. The pro shop will also feature a cafe and patio seating for players and spectators.
"We continue to see exponential demand for pickleball programming at our Houston courts and are thrilled for our Kingwood location to become another pickleball destination in the area," said Albert Ramos, Life Time's Houston Area Director. "Our network of athletic country clubs offering pickleball across the Houston region ensures our members always have somewhere they can play for competition or for fun."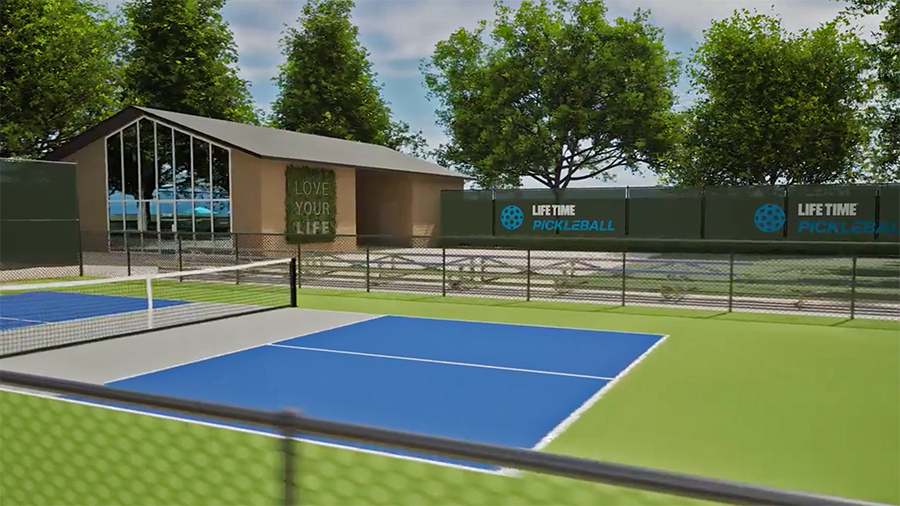 The opening of Life Time Kingwood Outdoor Pickleball and new outdoor courts coming to its Sugarland and Champions clubs marks a milestone as Houston will become the Company's largest market for pickleball play in 2024 with more than 100 permanent courts.
With the sport's explosive growth over the past few years, quality courts and programming are in demand for all levels of play. Life Time has added clinics, leagues and tournaments to create a "premier pickleball experience." The company intends the Kingwood location to "fast become a go-to destination." The new courts will host a Major League Pickleball college players event from September 16-17.
Up next in Houston, Life Time will open five additional pickleball courts with a lounge space at its new Life Time Shenandoah athletic country club, scheduled to open in The Woodlands later this year.
Pickleball is the fastest-growing sport in the U.S.. According to the APP Tour's Pickleball Participation Report, "36.5 million U.S. pickleball players" play the sport in the country.
Since early 2022, Life Time has constructed indoor and outdoor courts at a rate of five new courts per week, many with viewing areas, stadium seating, social lounges and other amenities. Adding the courts in the Houston market will contribute to Life Time's goal of exceeding 1,000 pickleball courts by the end of 2024.
The company has nearly 600 permanent courts across its athletic country clubs in the United States and Canada.
Source : SGB media