The gunman who killed 11 people at Pittsburgh's Tree of Life synagogue in 2018 should be sentenced to death, federal prosecutors argued to a jury on Monday, specifically noting his hatred for Jews and ongoing lack of remorse.
"He turned an ordinary Jewish Sabbath into the worst antisemitic mass shooting in US history, and he is proud of it," US Attorney Eric Olshan said of the defendant, Robert Bowers.
"This is a case that calls for the most severe punishment under the law – the death penalty," he said.
In contrast, defense attorney Judy Clarke argued his unstable childhood and mental health issues played a role in his "delusional" beliefs. She encouraged the jury to make their own personal moral decisions about the punishment.
"You've held Rob Bowers accountable. You've convicted him of 63 counts, you've found him eligible for jury sentencing. Now we ask you to choose life and not death," she said.
The closing arguments took place Monday in the federal death penalty trial of Bowers, 50, who was found guilty on June 16 of all 63 charges against him for carrying out the deadliest ever attack on Jewish people in the US. Twenty-two of those counts were capital offenses.
The jury further found he was eligible for the death penalty on July 13, moving the trial to a final sentencing stage.
This third and final phase of the trial has focused on aggravating and mitigating factors that potentially apply to Bowers. The prosecution highlighted testimony from victims' family members talking about their loved ones, as well as Bowers' continued hatred toward Jews and lack of remorse about his actions.
Meanwhile, the defense emphasized Bowers' difficult childhood and mental health issues, including what they say is a delusional belief system and diagnoses of schizophrenia and epilepsy.
A decision to sentence the gunman to death must be unanimous among the jury. Otherwise, he will be sentenced to life in prison without parole.
Judge Robert Colville instructed the jury on the law prior to closing arguments on Monday, telling them the decision on life in prison or death is "a uniquely individual moral judgment."
"Whether or not the circumstances in this case justify a sentence of death rather than a sentence of life imprisonment without release is a decision that the law leaves entirely to you," he said.
The contrasting closing arguments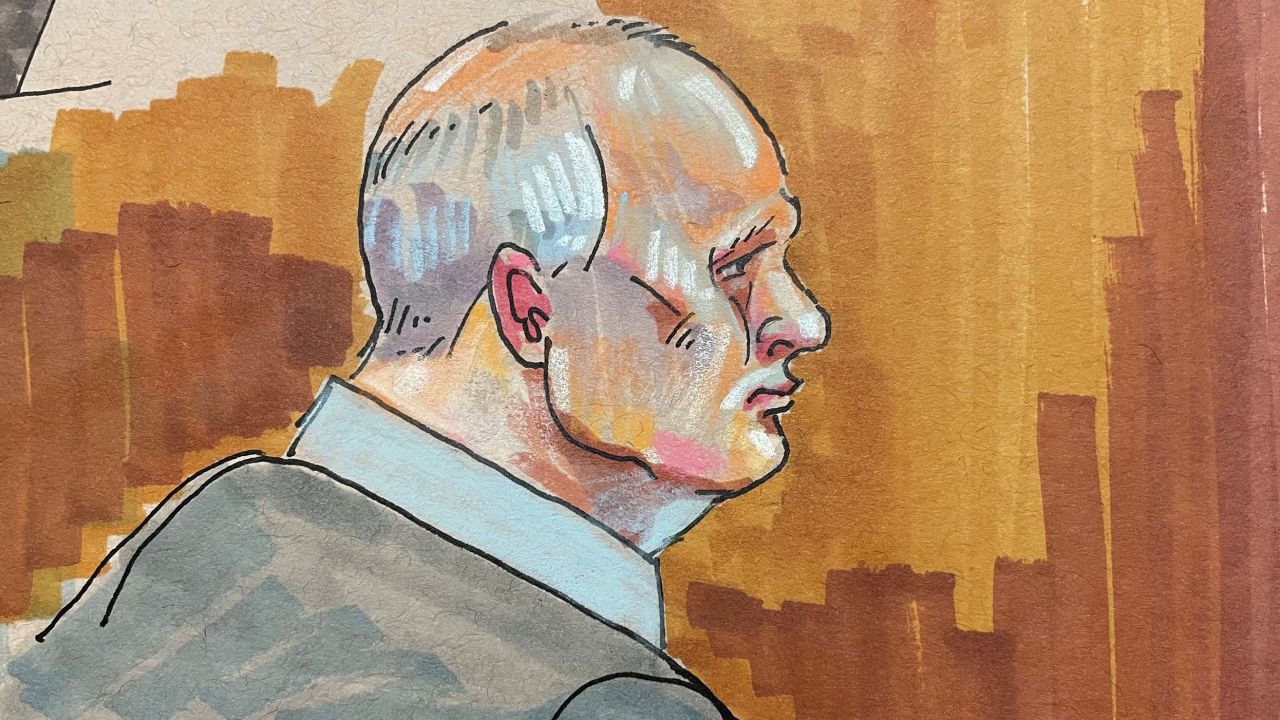 Robert Bowers was convicted in June of 22 capital offenses for the mass killing at Pittsburgh's Tree of Life synagogue.David Klug
In their closing argument, prosecutors detailed five aggravating factors they say apply to every count the jury is considering: the defendant's hatred of Jews, selection of the synagogue as a target, injuries to surviving victims, lack of remorse and victim impact.
"Eleven people, 11 full lives, 11 people who loved their families, 11 people who loved their friends, 11 people who were loved," Olshan said. "Eight-hundred-and-thirteen years of life gone in less time than it took me to give you even the briefest window into how unique these people were. This man murdered every single one of them."
Olshan also disputed the defense mental health diagnoses.
"He is just a man who subscribes to common antisemitic, extremist beliefs and was very effective at using his very high IQ to plan and carry out a mass shooting against Jews," he said.
The defense acknowledged the horror of the attack but said the question for the jury is what to do next.
"What has happened cannot be undone," Clarke said. "We can't rewind the clock and make it such that this senseless crime never happened. All we can really do is make the right decision going forward. And we are asking you to make the right decision, and that is life."
Clarke further spoke about Bowers' unstable childhood and mental health problems that by the mid-2010s left him isolated and living alone.
"He succumbed to his mental illness, to his delusional beliefs, and brought us where we are today," she said.
What happened in the attack
The antisemitic mass killing began on a rainy Saturday morning when Bowers burst into the synagogue and began shooting people using an AR-15-style rifle. The synagogue was hosting three congregations that day, Tree of Life, Dor Hadash and New Light, for weekly Shabbat services.
The victims included a 97-year-old great-grandmother, an 87-year-old accountant and a couple married at the synagogue more than 60 years earlier.
Prior to the attack, the gunman spent years posting hateful comments about immigrants and Jewish people on Gab, a small social media platform then used by far-right extremists. He criticized migrants as "invaders" and repeatedly disparaged the Hebrew Immigrant Aid Society, a nonprofit organization providing support to refugees that had recently held an event with the Dor Hadash congregation.
Bowers further expressed his hatred for immigrants and Jews as he was being arrested and continued to defend his antisemitic beliefs in jailhouse evaluations earlier this year, witnesses testified in the trial.
This is the second federal death penalty case to be prosecuted under the administration of President Joe Biden, who had criticized the death penalty on the campaign trail. In the first such case, concerning a terrorist who drove a U-Haul truck into cyclists and pedestrians on a New York City bike path, the jury failed to reach a unanimous decision, leading to a sentence of life without parole. Both cases were holdovers from the Trump administration.
At the same time, the Biden administration has put a moratorium on federal executions.
Source : CNN