There's a search engine built by an Austin-based website that let's you search only for stuff from the Austin area. The search engine works by removing the clutter of large regional, national, and international websites allowing you to more easily find and support local Austin-area businesses.
First built in 2010 by the rental search website EverythingAustinApartments.com, the newest version of their Guide to Austin Search Engine is more refined, includes tons more local websites, and accurately promotes local Austin businesses more frequently than any of their bigger national rivals.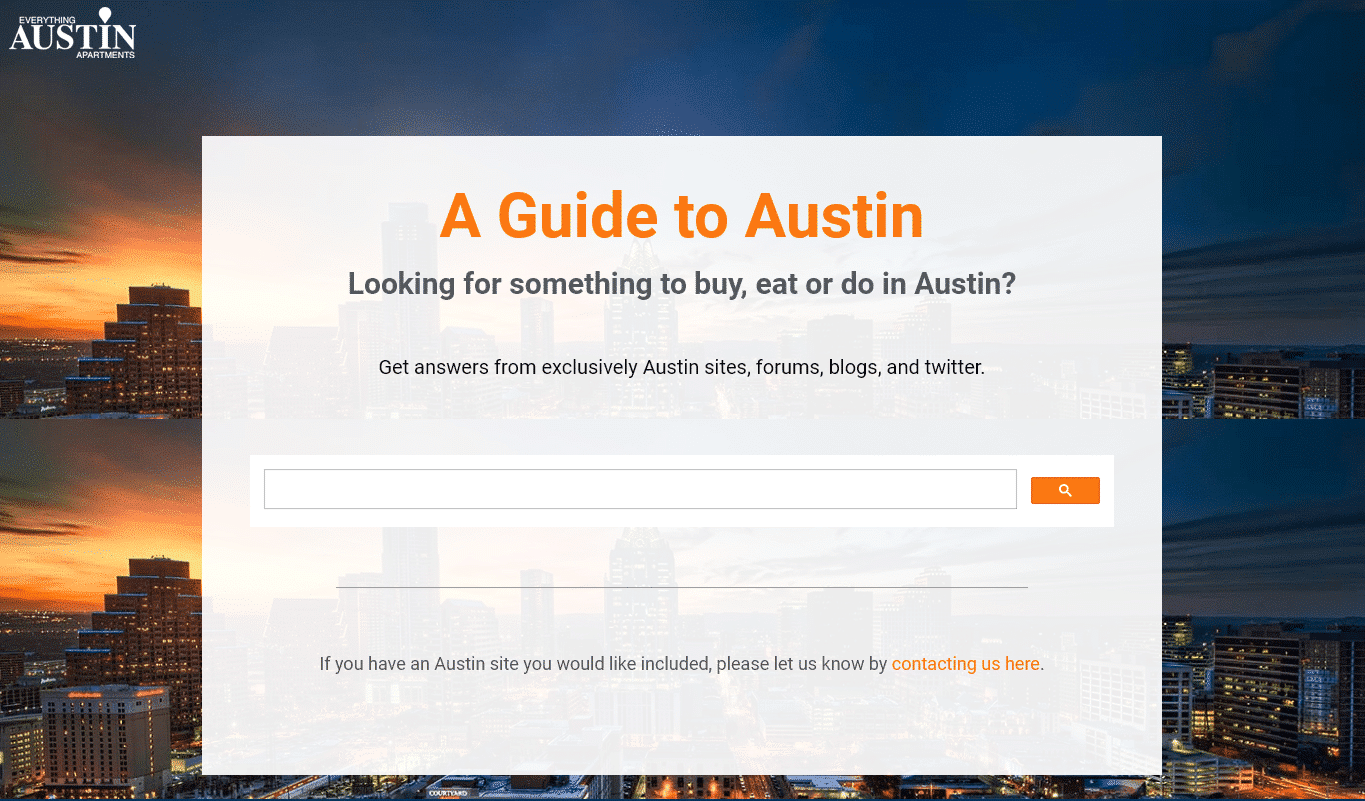 For example if you're hungry for a burger and use Google or another search engine, there's a good chance you'll see Burger King, McDonald's, Applebee's, and other big national chains at the top of the list of search results. If you use the Guide to Austin Search Engine by EverythingAustinApartments.com you'll instead find Next level burger, Pool Burger, Burger Bar, P.Terrys, and other local options.
EveythingAustinApartments.com offers a great Austin apartment search experience and has been Austin's go-to source for apartment hunting for over a decade, but their mission goes much deeper than helping newcomers and Austinites alike find a new apartment to call home, their true mission is helping everyone find the best places to eat, shop, and enjoy life in the city of Austin.
This update to their search engine is a continuation of that mission.
Source: Texasislife